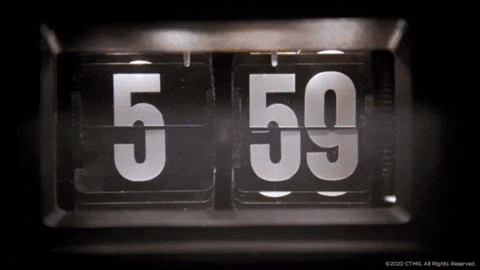 In this classic film weatherman Phil Connors (Bill Murray) gets trapped in a small town in Pennsylvania, Punxsutawney. After reporting about the yearly Groundhog Day festivities, he can't leave the place due to a bad snowstorm.
The next day he starts to relive the same day over and over … and over.
It's Groundhog Day!
And during this lockdown, everyday starts to feel like Groundhog Day.
But Groundhog Day has two sides. Two ways to look at things, and life in general.
In one way it can be repetitive and boring. Especially now, with so many restrictions, life can feel like a slug.
But Groundhog Day is also about approaching every day with the mindset of doing it better than yesterday. A chance to improve. To build upon what you have learned yesterday. Experiment with a slightly better approach.
So what is today going to be?
The same, boring day or a new opportunity to do it a bit better than yesterday.
Last week I rewatched this film. If you have never seen it, please do, it's one of my favorite films.
And did you know, that you can experience Groundhog Day yourself, live on February 2nd.